Our real estate proposals
:
read here our advice on the best housing solutions and professional among the works completed or under construction: apartments, villas, restored sites, etc. .. For more information please contact us.
HIGHLIGHTS

: In the town of Stazzano, residential area Via Scrivia, we produce single or two-family houses, and apartments of new construction, with garage and private garden of various sizes ...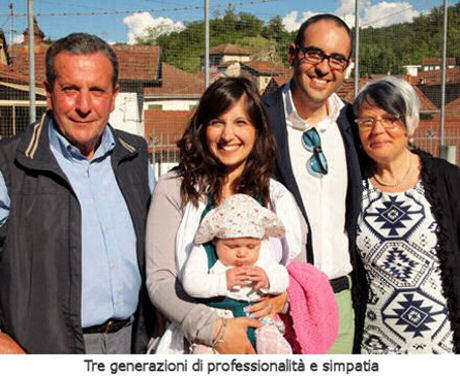 Professionals in the construction and building
A leading company in the southern Piedmont and Liguria in the excavations and construction, the firm Rocco Gagliostro® operates nationally and specializes in professional services for construction, demolition, renovation, new construction, pools, building in gender and snow removal.
35 years experience
The firm Rocco Gagliostro® was born in 1979 from an idea of ​​Maria Teresa and Rocco Gagliostro Cartasegna established on the territory over the next 35 years for competence and confidence of customers in the excavations and earthworks, dealing with excellent risulltati also of industrial and civil construction, collection and transport of non-hazardous waste sent for recycling and objective and effective snow removal.
The strength of the image

The experience gained and consents received today allow Rocco Gagliostro® to operate at 360 ° from site preparation and arrangement of the land for the construction of residential and non-residential buildings, swimming pools, car "hot" telehandler rotary and fixed (Manitou, JCB, etc.)., removing snow and ice and all activities related to them.
The validity of their actions combined with careful management of costs and tariffs now make it one of the industry's most respected and guaranteed for private clients and local governments all over the North of Italy.